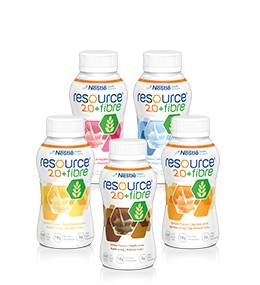 RESOURCE ® 2.0 + Fibre is an energy-dense, high protein supplement which is low in sodium, with added fibre. Suitable for oral use and provides 2.0 kcal/mL. 
Nutritionally complete high energy, high protein food for special medical purposes with added fibre.
Comes in 5 great flavours:
- Coffee
- Strawberry
- Vanilla
- Apricot
- Neutral
For full product information visit www.ncare.net.au
---
View the Resource® range of oral nutritional supplements
RESOURCE® is a food for special medical purposes specially formulated for medical conditions where nutritional needs cannot be met by diet modification alone. Must be used under medical supervision.