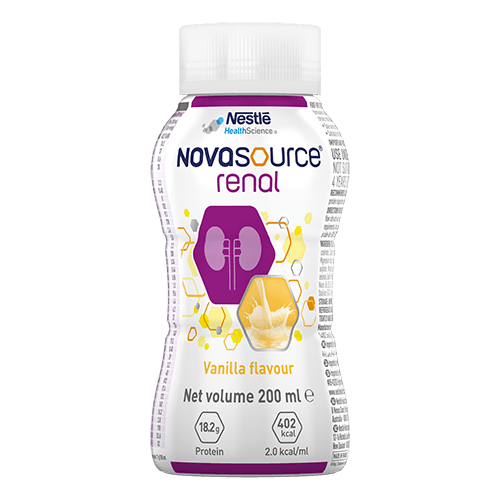 NOVASOURCE® Renal is a calorically-dense, complete nutrition formula that provides protein, vitamins and minerals specifically to meet the needs of people with chronic kidney disease (CKD) on dialysis, acute kidney injury (AKI), fluid restrictions due to CKD or AKI, or electrolyte restrictions.
One pack provides 475 kcal*.
*Average values.


View full product information at ncare.net.au
---
NOVASOURCE® Renal is a food for special medical purposes specifically formulated for the dietary management of people with renal disease whose nutritional intake may not be adequate. Must be used under medical supervision.