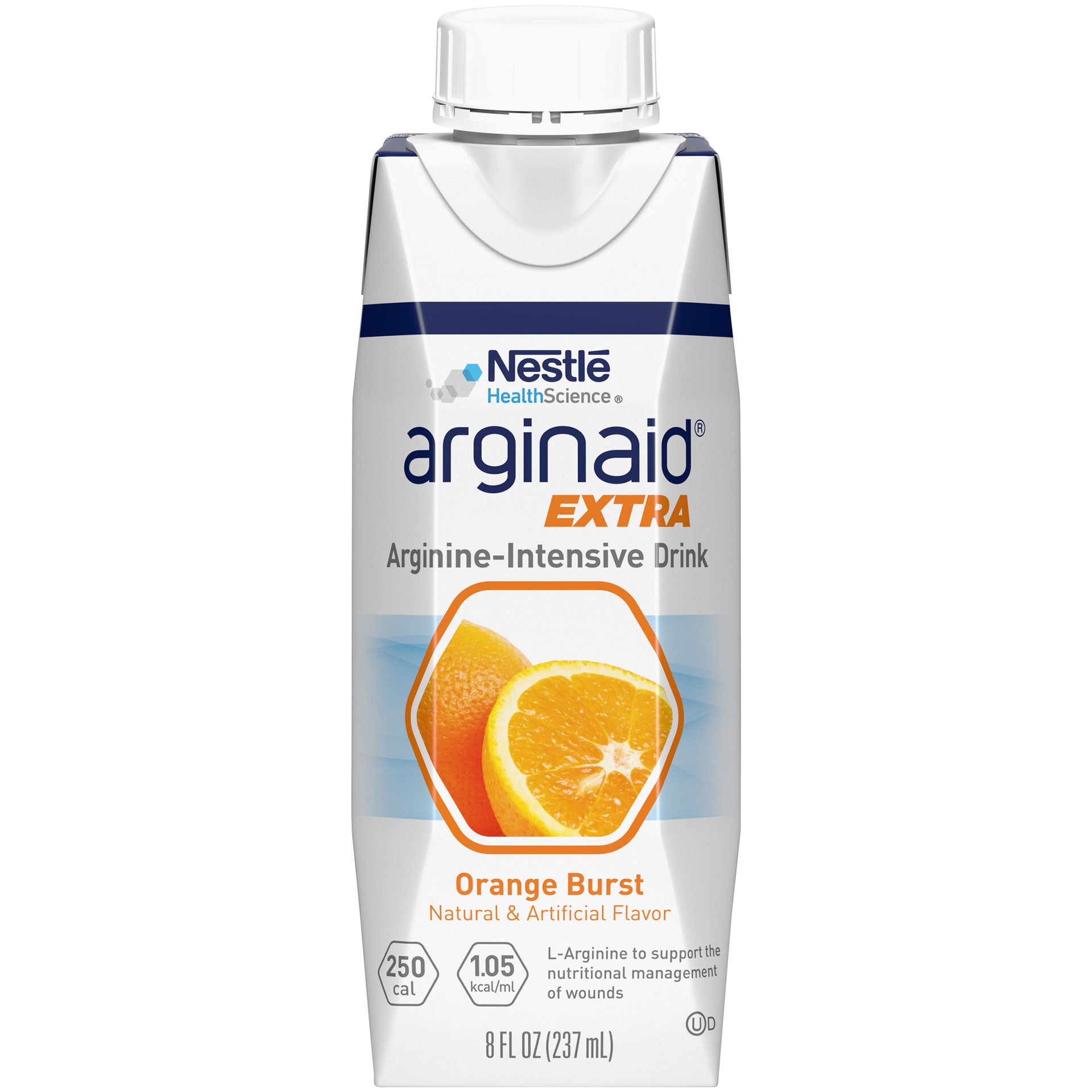 ARGINAID EXTRA® is a fat free L-Arginine oral supplement with Vitamin C , E and Zinc to help manage wound healing; and provides 1.06 kcal/mL. Not recommended for tube feed use.
ARGINAID EXTRA® Arginine-Intensive Drink is a ready-to-serve beverage containing supplemental levels of L-arginine , zinc , and vitamins C and E. It is designed to support wound management.
ARGINAID EXTRA® Arginine-Intensive Drink provides calories and protein, as well as, other essential nutrients required to help protect and maintain lean muscle mass.
This is a high-nitrogen and high-phosphorus product that may not be appropriate for individuals with impaired renal function.
Reference: 1. Desneves KJ , Todorovic BE , Cassar A , Crowe TC. Treatment with supplementary arginine , vitamin C and zinc in patients with pressure ulcers: a randomised controlled trial. Clinical Nutrition (2005) 24 , 979-987.
For full product information visit www.ncare.net.au
---
Arginine supplements to support the unique nutritional needs of wound care
Arginaid® and Arginaid® Extra is a food for special medical purposes specifically formulated with L-Arginine for the nutritional management of wounds. Must be used under medical supervision.