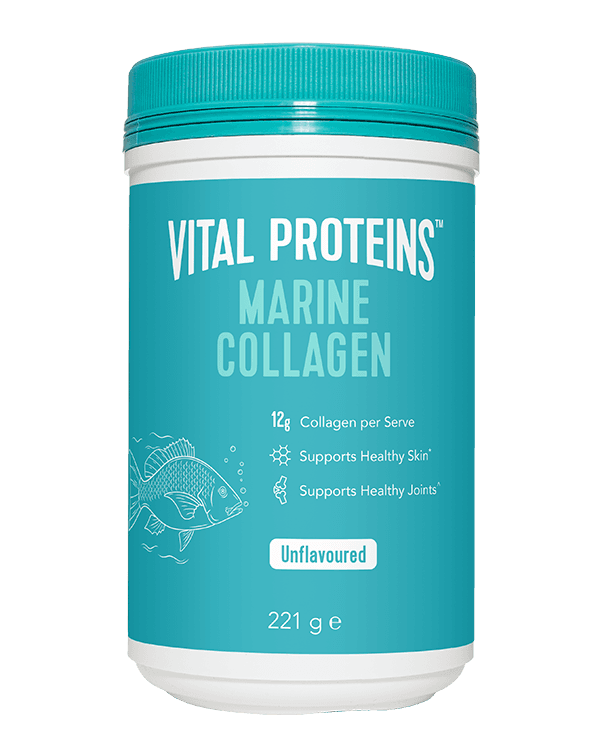 Made from high quality white fish scales, this Marine Collagen Peptide powder is unflavoured. 2 scoops provide 12 grams of collagen peptides, which can be taken any time of day by adding to hot or cold drinks or your favourite recipe.
Collagen peptides support skin health – Improving skin hydration and elasticity.4
Collagen peptides supports joint health – Providing protein for tissue building & repair and maintenance of healthy muscles & bones.5
Contains 18 serves per container.
Enjoy Vital Proteins Collagen Peptides as part of a healthy balanced diet consisting of a variety of foods.
Choi, F. et al (2019). Journal of Drugs in Dermatology. 18(1)
Garcia-Coronado et al (2018). International Orthopaedics 43, 531- 538
---