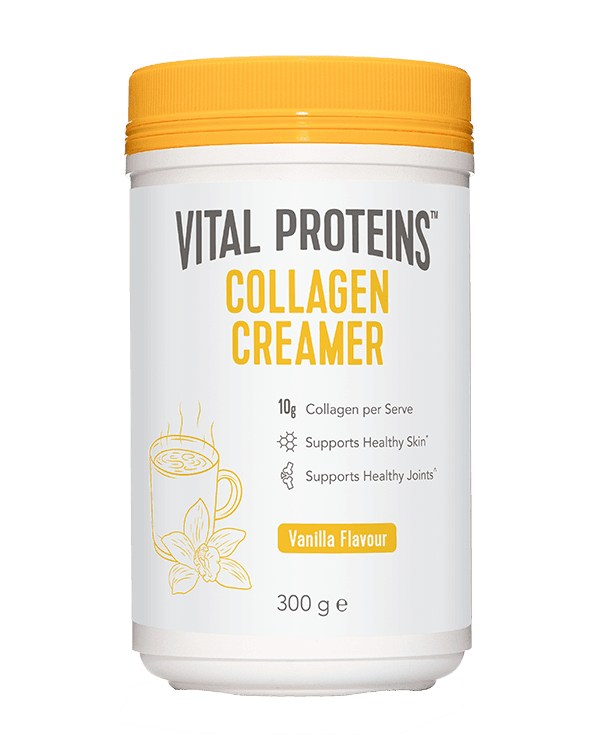 Our Collagen Creamer gives a delicious boost of collagen and vanilla flavour to any cup of hot coffee or hot tea. Each serve (2 scoops) provides 10 g of collagen to your diet. Made with coconut milk powder, this creamer can be enjoyed at home or on-the-go.
Collagen peptides support skin health – Improving skin hydration and elasticity.4
Collagen peptides supports joint health – Providing protein for tissue building & repair and maintenance of healthy muscles & bones.5
Contains 12 serves per container.
Enjoy Vital Proteins Collagen Peptides as part of a healthy balanced diet consisting of a variety of foods.
Choi, F. et al (2019). Journal of Drugs in Dermatology. 18(1)
Garcia-Coronado et al (2018). International Orthopaedics 43, 531- 538
---